Welcome to the first iteration of The Education Series! Here is where you'll learn all kinds of useful tidbits about design, printing, and the whole process behind Logoworks. We do all sorts of things beyond just logos, and sometimes we like to let people know how many awesome things we actually do.
Today's topic is offset printing, which is a very common printing technique that we use here at Logoworks.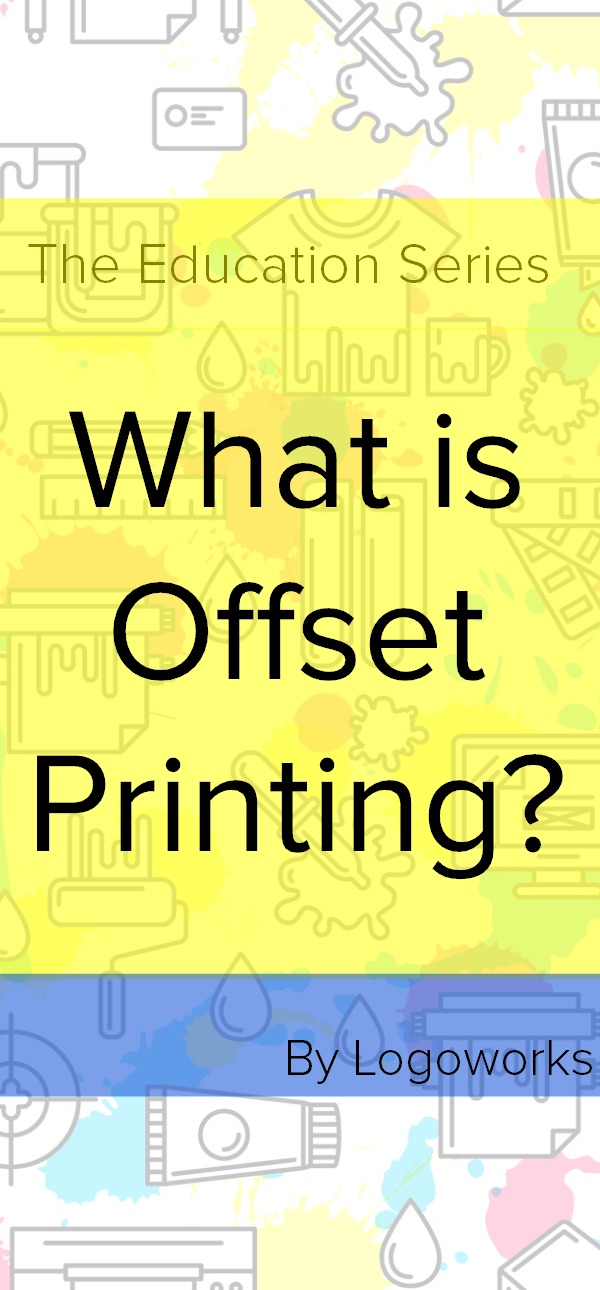 What is Offset Printing?
Offset printing, in short, uses plates to transfer images onto what is called a blanket. The rubber blanket then rolls the image onto a sheet of paper. Setting up the machine, plates, and blanket can take some time, and all plates must be made custom, which adds cost to the print job. However, the result is crisp, professional looking documents. The colors are more varied and the accuracy is superb, which is essential when they need to be exact for your needs.
You can see an offset printer at work here. Because the plates and machine take time and extra money to set up and produce, offset printing is best for larger projects with a high distribution rate. However, even modern day digital printing cannot measure up to the customizable features of offset printing.
Offset Printing vs. Digital Printing
The other most commonly used type of printing is digital printing, which any of us who own printers at home are familiar with. Both inkjet and toner printers are considered digital printers. Digital printing is extremely cost-effective and is great for printing runs of under 1,000. Most printing jobs for business cards and flyers are printed using digital printing. There are no plates or large machine needed to do digital printing.
When to Use Offset Printing and When to Use Digital Printing
There isn't exactly a distinguishing line between when you should use offset printing and when you should use digital printing, but there are a couple of facts to consider when trying to choose which is best for you.
[table id=1 /]
Should I Choose Offset Printing Next Time?
While offset printing is a fantastic tool for a business that is growing or pushing out a large campaign, don't let the shiny papers and amazing crispness fool you; sometimes, it is simply wiser to choose digital printing until you have a reason to pour money into a custom plate.