Sara-Ester is no stranger to children. With eleven kids of her own and dozens of grandchildren, kids have always been a central part of her life. From her early teaching years in Canada to her more recent private English lessons in Israel, Sara-Ester has inspired the next generation for decades.
When she, her husband, and their seven youngest children moved to Israel 17 years ago, she wasn't sure what she was in for. What she found was a passion for a country that was misunderstood and often feared for reasons she discovered were simply myths in the sand.
There is so much negative press out there about Israel; I wanted to turn that around.
After she retired recently, Sara decided she was ready to take on that challenge.
I've designed a series of books that explores ancient and important historical/archaeological sites in Israel. Each book will be site specific

So what I am doing now: writing and publishing books. I set up my own publishing company,

Kids Discover Israel (KDI)

. My first book,

At Masada

, has been published. I'm working on the second volume:

In Ir David – In the City of David.

I'm excited about the possibility of teaching children about historical truths about Israel, about encouraging them to care about and yes, even fall in love with Israel.

All the research that goes into the writing of a book is time consuming, but thrilling. I'm learning so much too!

I love writing. And I love children. I'm now combining the 2 – it's a perfect combination!
When she came to Logoworks after winning an elevator pitch prize package, she knew she wasn't happy with her logo. She wasn't sure what she wanted, but she knew what she had wasn't it. She knew a logo that represented her cause and her company in exactly the right way was going to be foundational, but she had no idea where to start.
She felt it wasn't kid-friendly enough, bright enough or modern enough. So we found a way to help her with her dream of making Israel a more accessible place to children. With lots of collaboration, fine-tuning, and some design skill, we created something that Sara loved.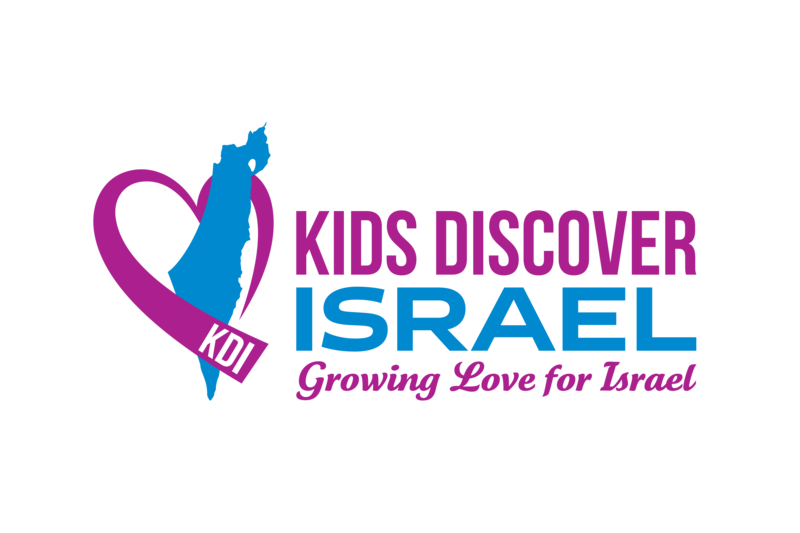 Logoworks sent me a few samples to choose from, and I instantly liked one in particular. We worked with it together – Logoworks was so easy to work with and made me feel a part of their "team". I'm really happy with the final product: it's bright, colorful and creative; I think it will really appeal to kids.
We think so too, Sara!
Sara's second book is currently in progress, and she hosts an art contest for kids every time she publishes a book. The winning pieces get published with the book – the winning art from
At Masada
was actually featured on the cover! Your kids, ages 7 – 17, can
enter here
.
While Sara's website is very basic right now, she hopes to have Israel-themed games and other fun activities for children soon – perhaps another aspect
we can help
with later on!