Companies work hard to have their brand information be accurate and helpful on its first page of Google search results. Normally, when you search for PC World, you would pull up an image of the logo below.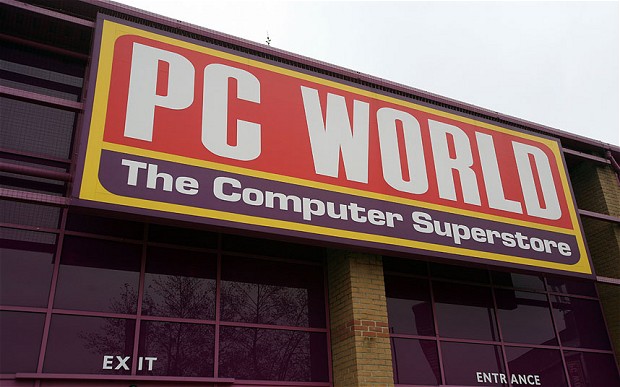 Earlier this week though, the Google search for the British computer superstore yielded slightly different results. The search information contained the usual links to PC World's home page, the map showing nearby branches, and the tidbit of information from Wikipedia; however, instead of the actual PC World logo, Google displayed this image.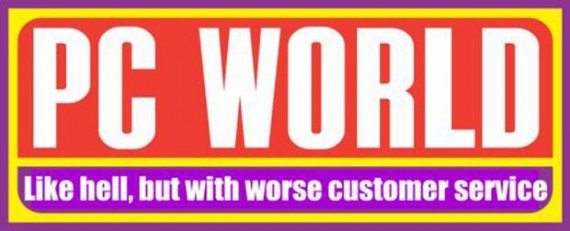 Apparently, the image was taken from a 2008 article, discussing potential job cutbacks in PC World service and repair department . Google's algorithm for choosing images is supposed to pick the most relevant image, and in this particular circumstance there seems to have been a mistake. Of course, PC World contacted Google, and problem was quickly rectified. Mark Webb, head of corporate social media for PC World owners Dixons Retail, responded quickly. Taking to Twitter, Webb asserted that the company had been "kept on their toes" by the "joys of social media". He, furthermore, stated, "Customer satisfaction levels [are] rising rapidly across the board, but we have some past reputation to deal with."
I think there is an important lesson to learn here. While this was just a mishap, it reveals the power of social media in marketing and the importance of corporate identity. Clearly, PC World has a problem. In 2010, a Which? Retail survey ranked PC World 97th out of 100 companies for customer satisfaction. So, how well is the company actually dealing with its "past reputation"? This Google gaffe indicates all too well the power of a logo in representing a brand. When a company fails to live up to the reputation it has built, it is easy for consumers to turn against that brand. Once your own logo has been used against you, your business might have some serious rebranding to consider.