The Internal Revenue Service takes its logo very seriously. In 2012, the government agency even released a rather lengthy document detailing the terms of the usage of its logo. This document sets forth the guidelines regarding all things concerning IRS graphics. First and foremost, I want you to know that standards are extremely important to the IRS. They are so important, in fact, that the 2012 publication has a nice little section dedication solely to this particular topic. This section is my favorite.
Importance of Standards
Every IRS written communication presented to internal and external audiences provides an opportunity to affirm and strengthen knowledge and understanding of the unique character and mission of the IRS.
The focus of graphic identity is commonly a symbol or logo. However, an identity system is much more than the utilization of a symbol.
A comprehensive graphic system is a structure for communicating and presenting information logically, clearly and cohesively. Adhering to commonly accepted standards is advantageous to the entire Service, and allows the IRS to produce clear and understandable products in both print and electronic format.
Implementation of standards develops greater awareness of the IRS and enables the agency to convey a distinct identity through its products and programs where appropriate.
IRS Design Standards increase efficiency to help all stakeholders save time, money, and resources when developing published products.
Now, let us move on to the graphics. The IRS logo, seal, and symbol are not the same, and they are not used on the same items. The IRS even has its own definition of a logo. Here are the definitions according to the IRS.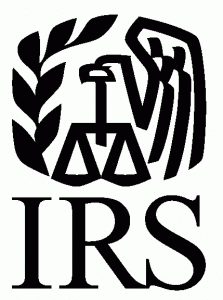 IRS Logo: The IRS Logo refers to the letters forming "IRS" and is typically combined with the eagle symbol.
IRS Seal: The IRS Seal is the official IRS identification with the words "Internal Revenue Service" and "Treasury" encircling the official shield. The IRS Seal should never be used in conjunction with the IRS Logo.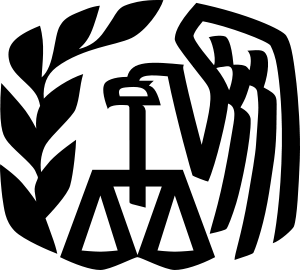 RS Symbol: The IRS Symbol is also known as 'The IRS Eagle', the IRS symbol is made up of the IRS Eagle alone, not accompanied by the acronym "IRS" in its approved logo fixed positions.
Logo: A logo is a graphic mark or emblem commonly used by government agencies, commercial enterprises, private-sector organizations, and individuals to aid and promote instant public recognition of the IRS. Logos may either be graphic, as in symbols or icons, or composed to include the name of the organization as in a logo or wordmark. All logos must be clear, readable and reproducible in one color and never altered from the artwork created by the IRS Design Office. Logos created outside the IRS Design Office cannot be used or re-created.
IRS Logo: The IRS Logo is a combination of the eagle symbol and "IRS" logotype. The IRS Logo should never be used in conjunction with the official IRS Seal or Treasury Seal.