Recently, we looked at some forthcoming and just-released business books we're especially looking forward to reading—because after all, fall is the perfect time to tune-up and develop new ideas. In that spirit of intellectual excitement, we present our roundup of three enlightening podcasts that we strongly recommend, all available free of charge on iTunes.
HBR IdeaCast.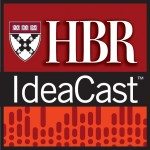 This illuminating weekly podcast produced by the publishers of Harvard Business Review, Harvard Business Press, and hbr.org offers insightful analysis and guidance from the world's top management leaders. Recent highlights include a segment called, "Read Fiction and Be a Better Leader", with Harvard Business School professor Joseph Badaracco, and an interview with Michael Raynor, Director at Deloitte Services LP, on the topic of why some companies are prosperous and others are not. From marketing and public relations to sales, strategy, and technology, the IdeaCast remains relevant, thought provoking, and valuable for businesses across industries.
The Engaging Brand.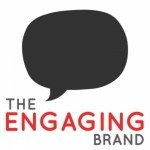 Hosted by Anna Farmery—a leading social marketing architect based in the U.K.—The Engaging Brand covers all things brand marketing, with a focus on new thinking in business and social media. Informative and inspiring, Farmery brings a notably thoughtful and in-depth approach to her interviews—and she speaks with some of the best and the brightest in today's marketing industry, from bestselling authors to business leaders, neuroscientists, and beyond. Covering such themes as the psychology of perception, how to develop a signature brand voice, best practices for online innovation, and connecting with customers, The Engaging Brand proves to be a consistently compelling listen.
Killer Innovations.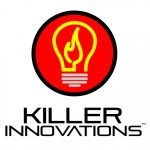 Phil McKinney's Killer Innovators is all about, well, killer innovations—truly groundbreaking products and services that disrupt the status quo and revolutionize industries. McKinney is President and CEO of CableLabs, where he heads the research and development organization that charts technology and innovation within the cable industry. He's also the author of Beyond The Obvious, a deep dive into the importance of innovation and personal creativity. So when it comes to talking about innovation—and conceiving of innovation as an attainable skill, not some elusive trick—you want to turn to McKinney. Such episodes as "4 Steps To Grow Your Innovation Skills;" "The 3 Tricks to Strategic Storytelling;" and "Why Innovation Should Be Important to the Small Business Owner" all provide crucial wisdom for how to build your own innovation toolkit and stay on the cutting-edge in your business sector.
–Tune In: Three Great Business Podcasts