Don't you wonder who's behind the grand (but small and tight-knit, we promise) company that is Logoworks? Even if you don't, we love our team so much we're going to introduce another member of it to you today!
Meet Carlos, a charming and most fabulous designer here with Logoworks.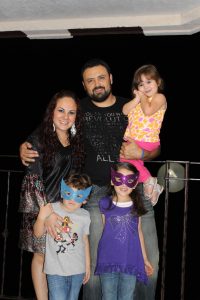 Carlos has worked for us for almost a DECADE, and he has created some absolutely stunning logos for us. Here are a few of his favorites: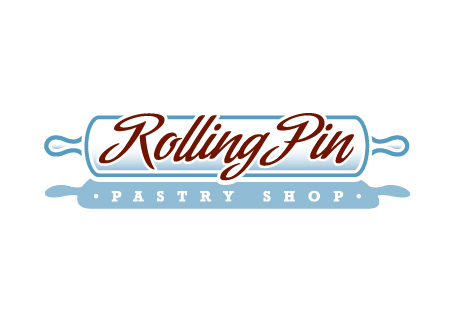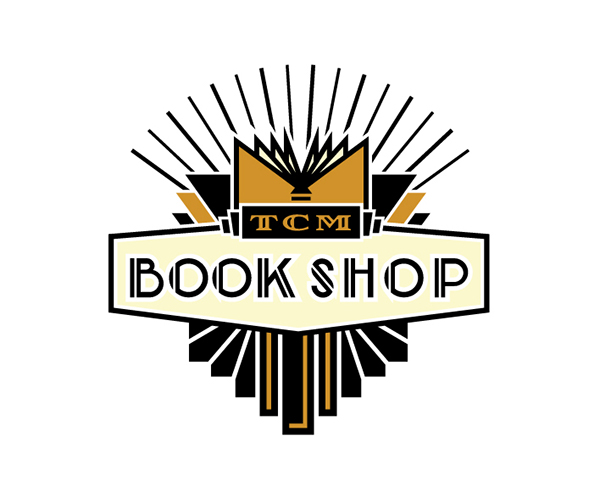 Obviously, this man is talented. His style is charming and creative, and if you have a charming and creative logo, chances are it was Carlos who made it for you!
A Little About Carlos
When Carlos started working for Logoworks, he only had one son; now he has been blessed with three adorable children! Working for Logoworks has enabled him to take his children around the world, and he visits Disneyland often with them. His passion is his family, and most of his spare time is spent with them.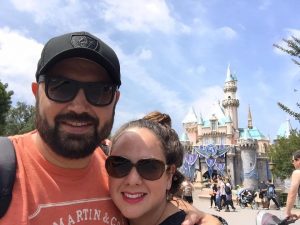 He is one of the favorites on our design team because of his friendly nature and responsive designs, but we decided to ask him why he's a favorite too:
I try to review as much of art as posible, from corporate identity, to animation, motion graphics, 2d, 3d, editorial design… I'm a big fan of blogs, I follow a lot of important designers they keep me awake and updated on what I do.
So maybe Carlos is a favorite because he really cares about Logoworks' goals in keeping the client's wants and needs first!
While logos are obviously Carlos' calling, he's not a one-trick pony: he also runs an animation studio to keep his "creative juices" flowing. All in all, Carlos is an artist we are so excited joined our team.
Why Carlos Sticks with Logoworks
Not every designer that comes to LW stays for a decade, so we were curious…why stay so long with a design company?
I have tattooed LW in my heart, I started long time ago, I only had one son on that time (I have 3 kids now), I still remember the 1st logo that I made, I created after my wife and me took our baby to sleep, that night I feel the fire in me, the passion for creating logos.

So now LW is part of my life and I love this company like a part of my family.
Carlos is part of the Logoworks family now. While we can't travel with him to Disneyland, we certainly love when he shares photos of his three beautiful kids, wife, and their exciting adventures that were made possible by a single logo in the middle of a sleepless night.
We hope Carlos continues to be part of LW for many years to come and can keep creating new and exciting faces for blooming companies.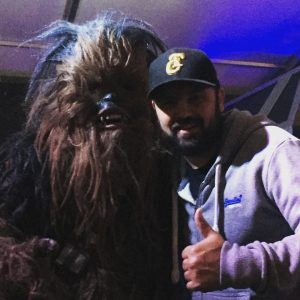 Keep rocking out with Chewbacca, Carlos.