You might be saying, "Um, don't you guys design logos and lots of other things, why are you talking about shipping methods?"
While it's true that we do a lot of digital media, our "lots of other things" also includes a plethora of paper products like posters, business cards, paper ads, postcards, and even t-shirts. Just in case you want to cuddle with your new logo at night, of course.
It comes to follow that we have to ship said tangible merchandise, and we often allow our clients to choose a shipping method so that they can receive their stuff when they need it. It only makes sense, of course, to get your business cards tomorrow if you have a show in three days – but if you are only restocking and have 100 left, a cheaper shipping method saves you some cash.
However, in a time where we do a little bit of store shopping and a little bit of online shopping, we forget to incorporate something like shipping into our budget. This forces us to take cheaper options, but this is a practice you should consider carefully.  Once that package leaves our hands here at Logoworks, we let go of all control we had over the speed of the package, and it is up to the fates when you get your things.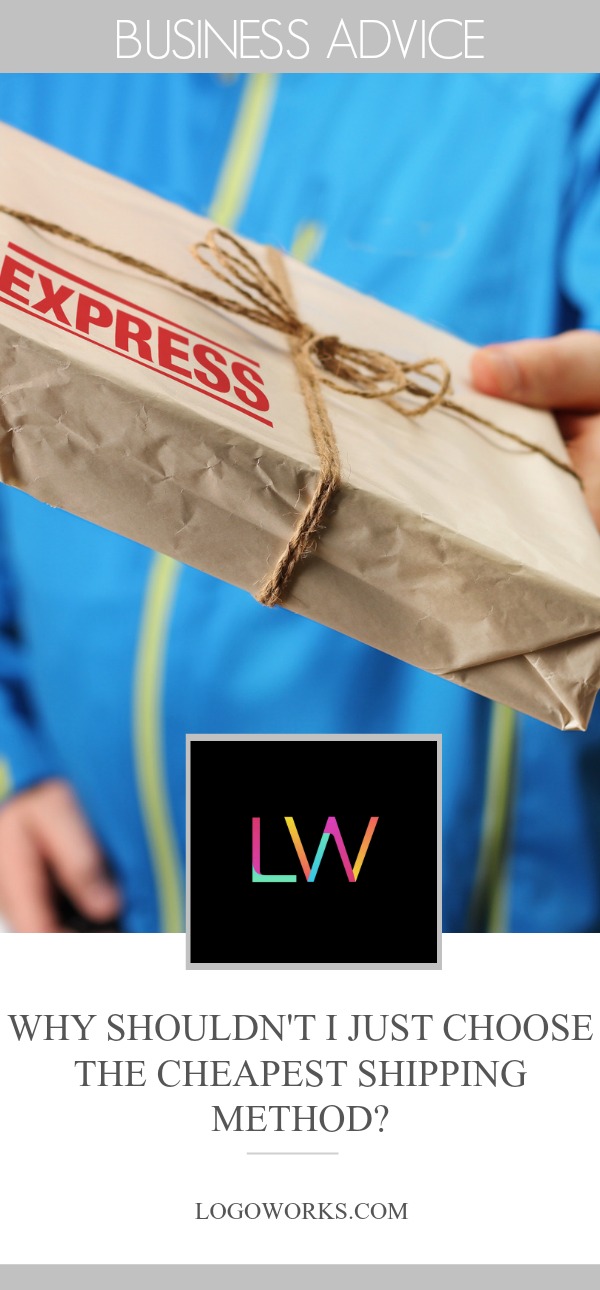 The Cheapest is Often the Slowest
While no one can control the mail except for the mail gods themselves, you can bribe them to push your package a little faster. When you don't, the package could arrive sooner…or it may not. It entirely depends on whether there's room for your package after all of the priority packages are in the truck.
This is especially true around high-volume holidays, such as Christmas. People who pay for priority go on first, and those that pay for cheaper methods of shipping – USPS first class, for example – get loaded on last. Even if you're only a state or two away, this often means packages can take a few weeks to get to you.
It's Really Easy to Get a Good Deal on Faster Shipping
Believe it or not, it's pretty easy to determine if UPS, USPS, or FedEx will be cheaper when it comes to shipping a package. There is lots of information around the web to help you with that determination. For example, here is my favorite chart of the year for comparing the costs of different services. While you're pretty much always going to pay more going with a faster service like UPS and FedEx, the extra cost CAN be minimal.
More Expensive Shipping Methods = Perks
While even USPS' cheapest shipping methods come with free tracking IF you ship ONLINE, if you go to the store to ship your packages like most people, you're out of luck and have to pay an extra fee. This is true of all of the services. However, the faster you go, the more often you start to see freebies like flat-rate shipping, free insurance up to $50 and $500  & included tracking codes.
In fact, all three main carriers now have options for flat rate shipping services. If it fits, it ships, and ships quickly with insurance and tracking.
You Get to Check Out Your Goodies More Quickly
Isn't this the biggest benefit of all? You don't have to keep checking a tracking number (if you got one) or wait to quality check your new collection of cards or posters. You can get them, hang them up, and move on or in the case of damage, give us a shoutout so we can help you replace your goods. This also means there's a little extra time to correct any issues you may have between your deadline and when you receive your goods.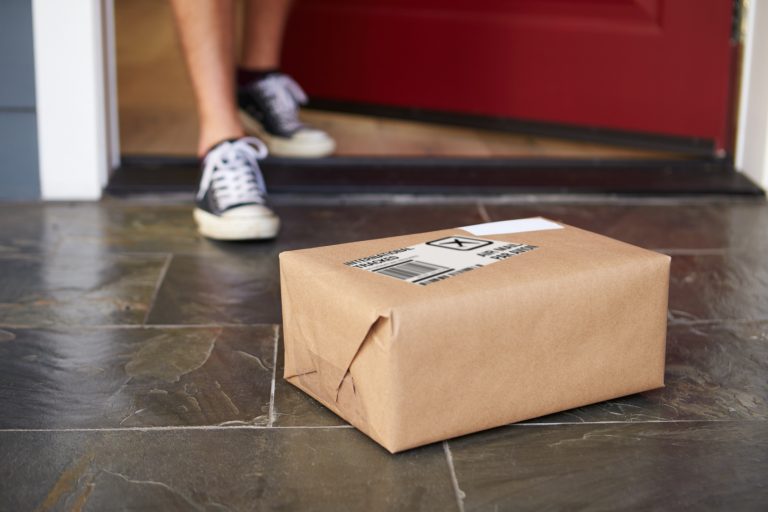 And Finally: You'll Know the Difference Between Something Being Late and Something Being Lost
This, perhaps, is one of the greatest benefits: the benefit of predictability. If you pay for something to be to you in two to three days, by all means it should be to you in two to three days. If it isn't, then you know that something is perhaps delays or lost, and you can contact your shipping company to figure out which one it is. With cheaper services that take 4-14 business days, give or take a week, you can never be quite sure where your merchandise is until it is almost too late to get it.
Remember, even if you don't want something the next day, there is a benefit to paying that little extra to get your product on time.