The whole Megyn Kelly Santa debacle may have been prevented if only Santa came with a brand book. Thanks to UK communications agency Quietroom, now he does. In its "*Santa* Brand Book," the agency spoofs the sometimes over-the-top or ridiculous seeming branding strategies or directives found in corporate brand books.
The book has all the components of a typical brand book, each perfectly satirized:
Santa as a brand is to be written as "*Santa*," complete with introductory and terminating asterisks (reminding customers of snowflakes and the polar star, respectively, of course).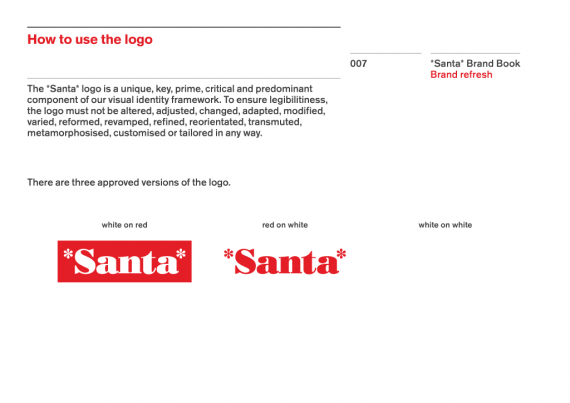 Venn diagrams depicting the main brand values of Santa, Ho Ho Ho and Rudolph.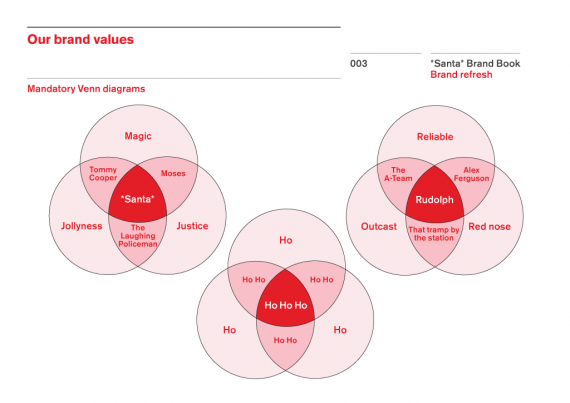 "Brand journey" musings, like "what would *Santa* be if it weren't a man in a red suit?" And the answer, "If it were a holiday, it would be Easter."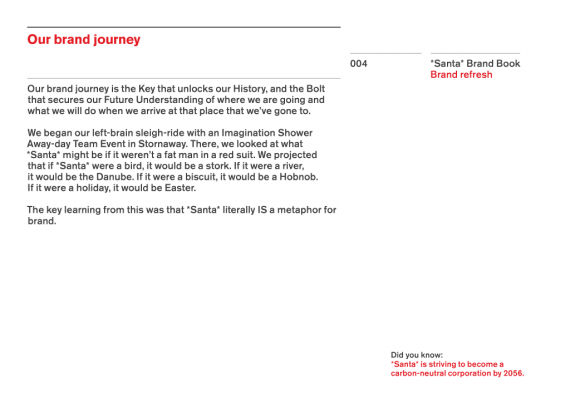 A diagram showing who else occupies the *Santa* space (where Volume of Beard meets Extent of Fat) with an obligatory Miley Cyrus reference.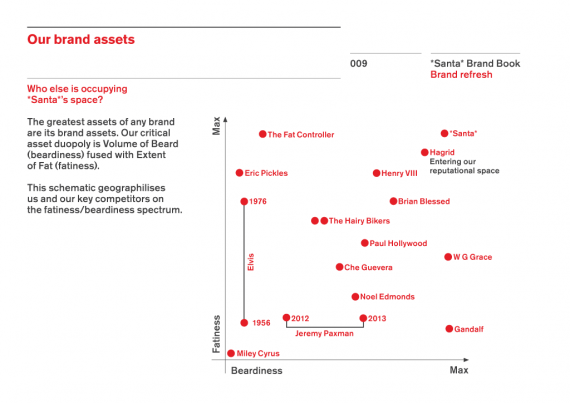 Examples of on brand communications between Santa and customers (aka kids).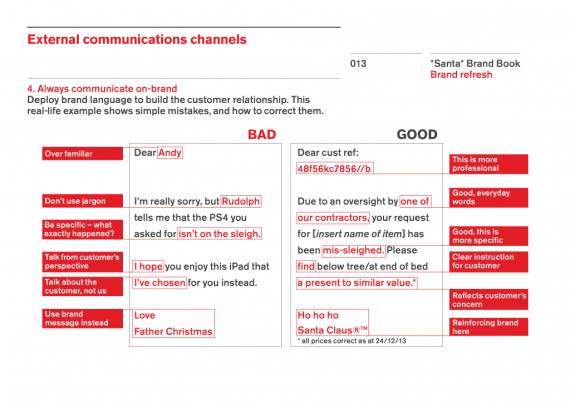 A helpful chart depicting customers' belief in Santa with the key finding that *Santa* is the industry standard for child-centric delivery solutions.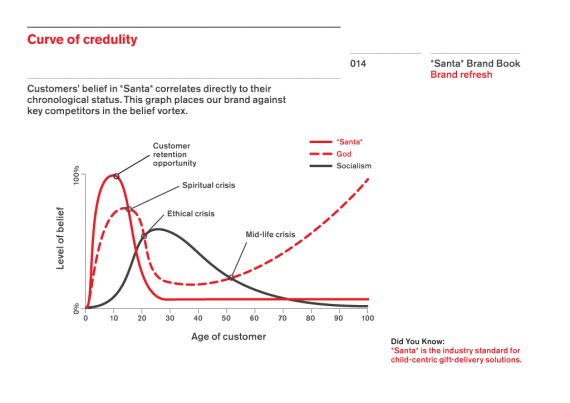 While brand books are certainly important, we admit this send up is pretty spot on. Anything you think they missed?
– Santa Rebranded in Spoof on Brand Books