Years ago, designing a font involved actual physical labor – building, casting and hammering – but today, all it takes to create a beautiful digital font is a few points and clicks.
London-based designers Rob Gonzalez and Jonathon Quainton, who comprise the design firm Sawdust, take things back to the "dark ages" before the magic of Photoshop and Illustrator to create custom typography using more untraditional means. Most recently, they created "Flow" using invisible tape and acrylic paint.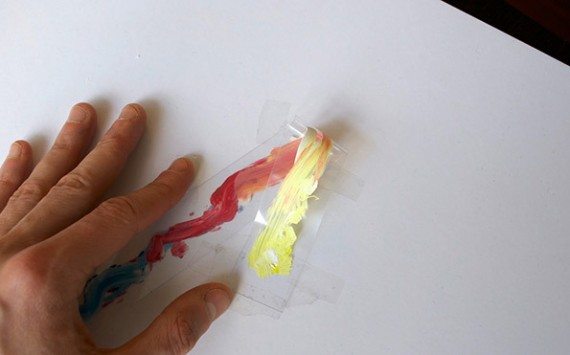 To create the font, the artists painted the letters on the tape, formed the letters and then digitally edited out the adhesive. The result was a font that appears to be hovering above the page.
The artists told the blog It's Nice That that the reason they created to project was "simply to play and have fun." "Ideas," they said, "can often be rejected by the commercial world so it's a shame if they never see the light of day." We're glad this is one idea that became a reality.
[PSFK]