Please allow me to introduce you to Carlos Gaxiola!  Carlos is one of the awesome designers who works here at Logoworks.
How did you first become interested in graphic design?
Since I was a child, I loved to draw.  I spent hours creating cartoons and comics.  In time, I became interested in letter styles.
What inspires you?
Graphic design is my passion.  My family, especially my children, inspire me every day.  I really admire the tenacity of my children to get what they want.  I love their clean souls.  They keep things simple and blunt, and they solve problems with  great creativity.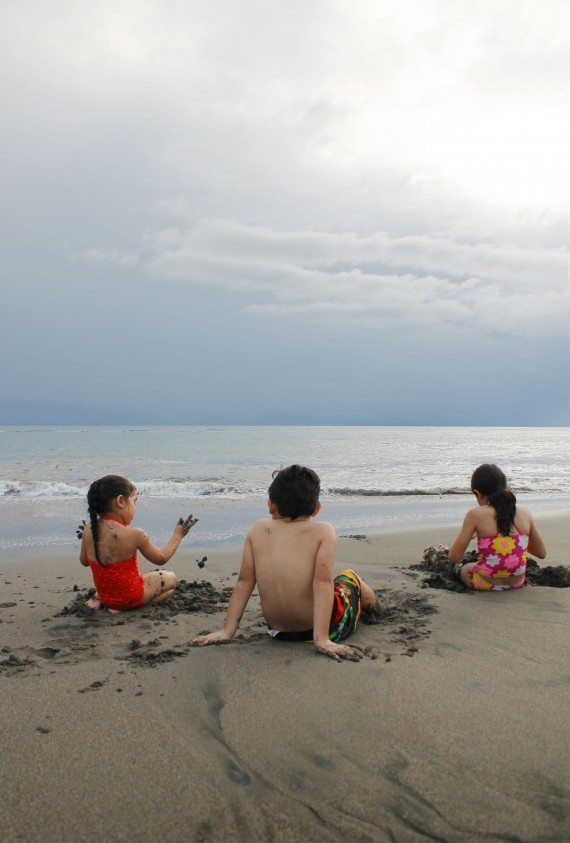 Carlos' beautiful children are in the picture above, enjoying some time at the beach.
Who do you admire and why?
I admire many people.  I admire Steve Jobs for his ability to reinvent himself.  I admire Michael Jordan for his exceptional skills and tenacity.  Most of all, I admire my mother for her ability to keep us moving forward as a family.
Where do you do your work?
I usually work in my studio, but sometimes I work at home.
What are your essential tools for designing?
I primarily use pencil and paper, a scanner, an Apple computer, and a Wacom tablet.
How do you "get in the zone" when you are working on a project?
I listen to music, and I focus on the project.  I like many genres of music, but some of my favorite bands are The Killers, The Black Keys, Foo Fighters, Arcade Fire, Lana del Rey, Pink Floyd, and U2.  I also love Spanish Rock like Gustavo Cerati, Zoe, Soda Stereo.  So, I listen to music, and then I focus.  I try to put myself in the customer's place, thinking about his or her brand as if it were mine.
What is your favorite part of the designing process?
I have many favorite parts!  What I enjoy the most is working with pencil and paper.  I think sketching is the best way to visualize an idea because this step is the most free.  There are no rules, and your imagination can fly and explore several ways to solve the same puzzle.
How do you overcome creative blocks?
When I have a creative block, I try to get out of my usual routine.  Sometimes I change my scenery.  Sometimes I do other things for a while, distract myself and watch a movie, or something like that.  I look for inspiration in other places.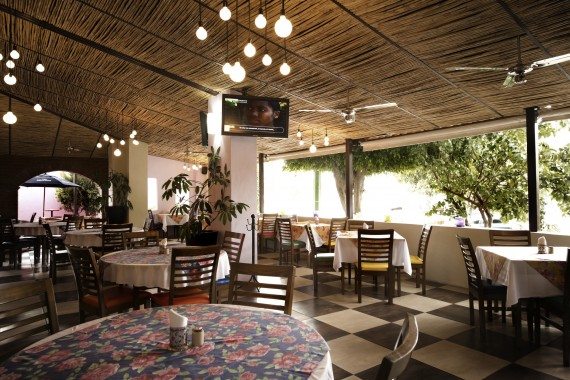 Above is a place near Carlos' office, a place often visits.
What is the most frustrating part of the designing process?
I get really frustrated when the client does not understand my idea and the value that I am trying to give to his or her brand.  This is very challenging to me, but I do my best to defend my ideas and explain how they represent the client's needs.
What do you do during your free time?
I am a family man.  I enjoy spending quality time with my family.  We like to go to the mountains and to the beach.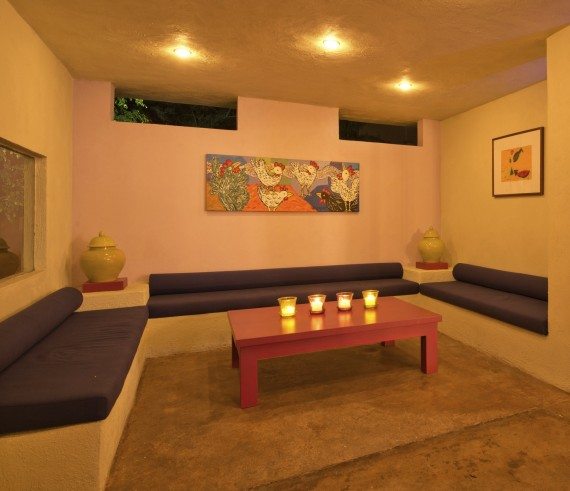 This is one of Carlos' favorite places to get coffee.