Fall is a terrific time to pick up new books and expand your thinking about brands, marketing, and business at large. Here are five recently published and soon-to-be published titles we're excited about and think you should explore in the months ahead.
Jab, Jab, Jab, Right Hook: How to Tell Your Story in a Noisy, Social World by Gary Vaynerchuk (HarperBusiness, November 26)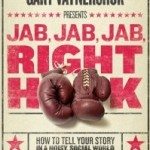 In his new book, social media guru Vaynerchuk shows how brands and companies can best manage and grow their social media presence. Vayerchuk insists that the only way to successfully defeat the competition is to develop high-quality content suited for specific social media platforms and mobile devices—content designed specifically for Facebook, Instagram, Pinterest, Twitter, and Tumblr. This book is a key manual for navigating and succeeding in today's social business terrain.
Storytelling on Steroids: 20 Stories That Hijacked Popular Culture by John Weich (BIS Publishers, November 12)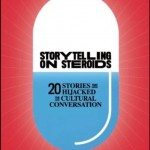 Storytelling has become a major trend in the communications business. It is one of the most effective components of marketing, both online and elsewhere, often keenly incorporating the subtle aspects of fiction-writing to keep consumers engaged. Weich is a seasoned creative director, and we're eager to read his breakdown of the why, what, and how of this marketing phenomenon.
UNlabel: Selling You Without Selling Out by Marc Ecko (Touchstone, October 1)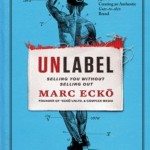 Mark Ecko, founder of the lifestyle and fashion company Ecko Unltd, started out in his parents' garage, where he designed and airbrushed t-shirts. In this book, Ecko promises to provide the ins and outs of building a brand with integrity, always returning to and employing the principles of his "Authenticity Formula". This entrepreneur's story offers an exciting example of how to turn a start-up into a vibrant, global brand.
Leading the Starbucks Way: 5 Principles for Connecting with Your Customers, Your Products and Your People by Joseph Michelli (McGraw Hill, September 6)
While there have been many books about Starbucks and CEO Howard Schultz to date, in this book, the author examines the leadership principles that sustained and drove the company through the economic downturn. He establishes five principles applicable and beneficial to companies across industries—with regards to products, customers, and employees—and surely there will be much to learn from this unique excavation of one of the world's most successful brands.
David and Goliath: Underdogs, Misfits and the Art of Battling Giants by Malcolm Gladwell (Little, Brown, October 1)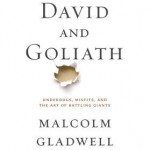 Gladwell—author of such notable business classics The Tipping Point and Blink—returns this fall with his take on the timeless clash of underdogs and giants. He explores how this conflict plays out in various arenas and delves into several inspiring cases of overcoming adversity—from the worlds of science, education, politics, and beyond. Gladwell always inspires, and we're excited for him to once again challenge the way we think, this time about power dynamics.
–Five New Business Books to Check Out this Fall