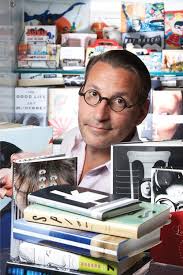 Although graphic design is a fairly new profession that didn't really start to gain steam until the 1950s and '60s, there are still a great number of people who have made a name for themselves in this field. Some designers stand out based on their visual aesthetics while others have developed whole new schools of thought on how to approach graphic design. This week, we focus on designer Chip Kidd, who has been doing graphic design for various companies since the mid-1980s.
Chipp was hired at Knopf publishing house in 1986. He started as a junior assistant and has worked his way up to the Associate Art Director position. His primary focus is on designing book jackets, and has worked for Amazon, Doubleday, Farrar Straus & Giroux, Grove Press, HarperCollins, Penguin/Putnam, Scribner and Columbia University Press, just to name a few! He is perhaps the most well-respected name in the world of book jacket design and can churn out over 75 covers a year.
He started out by getting assigned clients, such as Michael Ondaatje, Bret Easton Ellis and Haruki Murakami, and his work became so highly regarded that now many authors have contract clauses insisting that he alone design their covers.
The cover for "Jurassic Park" by Michael Crichton is one his most famous works. It features the skeletal silhouette of a Tyrannosaurus Rex against a white background, which creates a very sparse but haunting feeling of being caught in another era. "The Secret History" by Donna Tartt is another cover that people immediately recognize as Kidd's work. It depicts a fuzz marble statue of a Romanesque figure with clean red lines and a sleek, sans serif font laid over it. It was his way of unifying the classical and modern worlds as the author does within the novel. The simplicity of the cover of "Geek Love" by Katherine Dunn is striking because of the powerful typeface set against a vibrant orange background.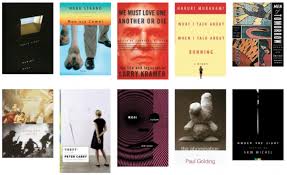 Kidd is known for his lack of interest in new design trends and his work often harkens back to inspiration from memorabilia and collectibles of the past. He has stated that he thinks about what his work will look like ten years from the time he designs it and aims to create something timeless whose importance won't fade away over the years.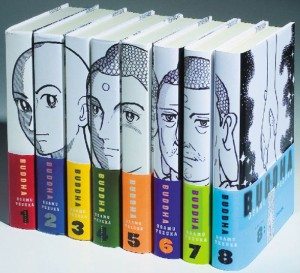 What's unique about his work is his ability to create puzzles for the viewer to solve. Because he works with book design, he is often suggesting subtle themes and offering clues to the reader about what lies inside. It's not an easy thing to do without getting heavy-handed, but he manages to toe that line perfectly.