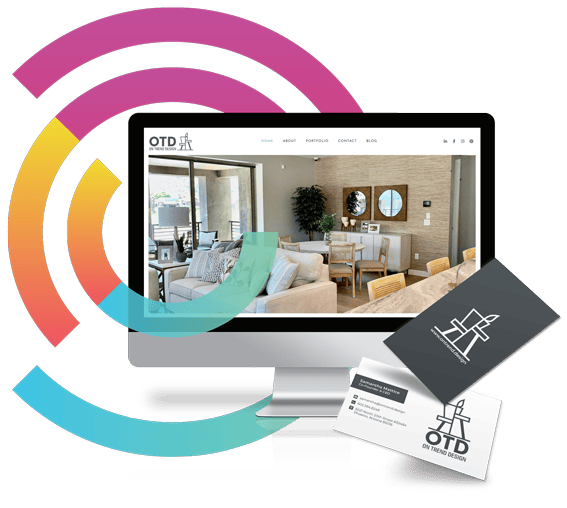 Let us create a design you'll love
Welcome to Logoworks! We're a graphic design service based here in the US and our entire mission is to make your brand look great. That means giving you custom design that's affordable, fast, and hassle-free. Since 2001, our expert graphic designers have wowed our clients with the perfect visuals.
Logoworks is just different
Trendy, online logo and graphic design makers just don't cut it. We create logos and brand visuals in just a few days for less $ than most agencies. With the new age of freelance designers and DIY logo makers, Logoworks really stands out above the crowd. Here's why:
It's annoying have to deal with a graphic design agency that treats you like 1 of 100 and gives you minimal attention. Logoworks gives you that 1:1 attention that you deserve and makes sure every design goes through quality control so there are no silly errors when the design gets to you!
Not only do we match you with the perfect designer for your project, but we don't do sketchy "spec work" where designers have to hope they'll get paid. Every aspect of our business is fair and ethical for our designers.
A lot of logo agencies will make you pay a premium for a more experienced designer. Not Logoworks! You get the top shelf at every package and price point.
We don't have cheap templates or "formats" that other agency's do to cut costs. Every design is unique and we are strongly against "recycled" designs.
What our clients are saying
Fantastic job! Thanks a lot! You hit the nail right on the head!
This is the 3rd time i had a logo done by Logoworks, would gladly do it again, great job!
Another fantastic experience, super simple process. We will come back for more.
Excellent experience throughout! Very satisfied with the result and the entire process.
Professional service. Prompt response. Excellent quality. Thank you.
Wow. We are really impressed. Knocked it out of the park. You can quote us on that. Thanks so much for your follow through on this.