Listen, we are not a bunch of no-name folks here at Logoworks. If our staff page doesn't convince you otherwise, then maybe these lovely spotlights will instead! Hurray for learning more about the team that's going to rock a big piece of your branding for you.
Recently, Jenni – who has been with the company for almost three years – decided it was time to do a little upgrade because her and her lovely husband were getting sick of their small apartment. I did a short interview with this lovely lady about her family!
Jenni, I Need You to Tell Us What You Do.
Okay!
In Haiku Form. Go!
Ok so I went to art school and my writing skills are horrible. This is what I've got:
So…is Sonny Your…Son?
Sonny is our 10 year old yellow lab! We are obsessed with her and she is basically treated like a human. She even carries her own hiking stuff. Bren and I have been friends for like 16 years and we have been together for over 3 years. Our new place is in Tacoma WA which is about an hour south of Seattle. This city is full of parks, mountain views, museums and beaches.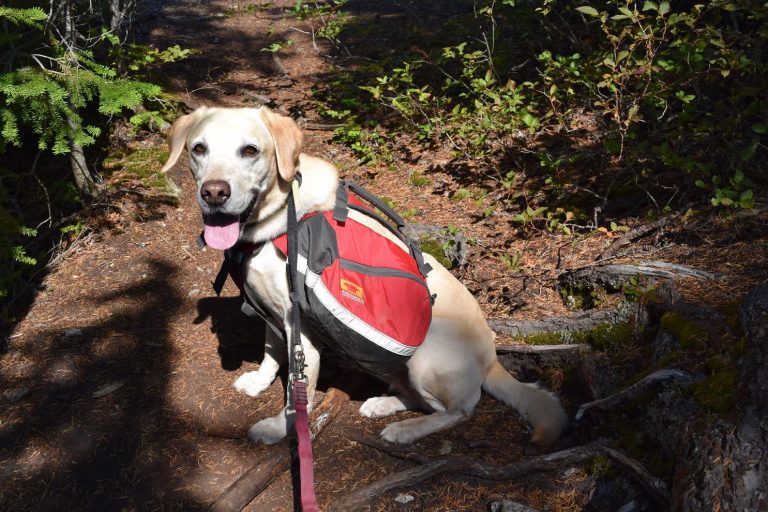 What are You Going to Change About Your New House?
We will plant a garden. I like cooking a lot and we need some herbs up in here.
What Do You Loooooove About Your New House?
The space. Brendan also works from home. He works for a company that sells outdoor stuff like super durable waterproof socks and hats.
We were both working from home in a 2 room apartment and we decided to upgrade before we murder each other. The new house gives us each our own office. The second coolest thing is that we have a large fenced in back yard so we can get ANOTHER PUPPYYYYYYY
I Assume You Picked Your House because You Didn't Want Murder to Be on the Table Anymore?
Yes, and the yard. Plus renting gets old and we are excited to finally put roots down somewhere. Bren and I are both from the midwest and we have both moved around quite a bit so its exciting to finally pick a place to stay for awhile.
Thanks Jenni! Tune in soon to learn more about folks who work at Logoworks – and to meet some of your designers!